Like most websites we may use cookies to provide a more personalised and responsive service. We may use cookies to enable our website to function more efficiently, to improve performance and to tailor advertising with our partners. If you continue you confirm you are happy to receive all the cookies from our website.

click on the links above for details

Tuesday, September 27, 2022
google ads

River Thames Boats Spares - Sales - Repair - Hire

TEL/FAX: 01932 564699

google ads
Our new site
www.ChertseyMeadsMarine.co.uk
is now up and running
and all links should refer to that site
Please use any link
to visit our new website
for our new information
River Thames Boats - Spares - Sales - Repair - Hire
Phone/Fax 0870 411 9888
The following provides detail about the Chertsey Meads Marine Privacy Policy. In general, we only use the personal information that we collect from you to process requests or orders, identify personal preferences and match your needs with relevant products and services.
This policy only applies to this website and not to the web sites of other companies, individuals or organisations to which we may provide links.
You signify your consent to us collecting and using this information by your use of this web site. Should for any reason we elect to change our Policy, we will notify you of those changes here, so that you are always kept informed of how we collect and use the information, and when we would disclose it. Your personal information will not under any circumstances be sold, traded or licensed to third parties.
Your details may be used by Chertsey Meads Marine  to provide you with information by post, telephone, fax, e-mail or WAP technology about our  products and services. If you do not wish to be contacted, please tick the appropriate box on the relevant form.
Customer Feedback and Complaints
We welcome your questions and comments about privacy issues and the design of our web site. Should you have such comments or have a complaint about how we are using your personal data, please contact us
What and How Do We Collect
Information about you and How Is It Used?
1. At certain points during your visit to our web sites we may ask you to enter your personal details such as your name, home address or e-mail address. You may also be asked whether you consent to use of that data and for what purposes. We will not use your data except to fulfil a request you make when disclosing those details, or if you consent.
2. When you instigate the purchase of an item you will need to input your name, postal address and e-mail address. Sometimes we may ask for your telephone number. These may be given to an independent authorised dealer or to organisers or providers of services you have requested.
3. We will not collect information about your tastes and preferences , we only record IP addresses (see below).
4. We use information collected to help us develop the design and layout of our web site to ensure that our sites are as useful and enjoyable as possible.
Cookies
A cookie is a piece of information that is deposited by a computer server when you visit a web site which is stored on your computer's hard drive by your web browser.
We do not place cookies on your computer. (Third party sites which are linked to us my do so).
IP addresses?
Every time you connect to our web sites our server stores web server logs which show your IP address (the unique number which your machine uses when it is connected to the Internet); what you looked at; whether the page request was successful or not and which browser you used to view the pages.
The use of this data is strictly for statistical purposes only. This helps us understand which areas of the site are of particular interest and also which pages are being requested. It also tells us how many hits and page requests we get.
Custom Search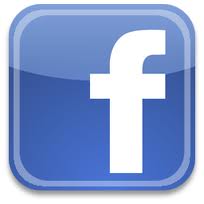 Everthing you need for web Hosting and email
MARINE
Boat Sales
Horrors
Engines/Drives
Boat Jumble
Enfield Drives
Pumps
Calor Gas
Hy-Drive Gearboxes
HIRE
Home Page
Dayboats
Dayboat Questions
Dayboat Conditions
Gift Voucher
GENERAL PAGES
Moorings/Storage
River Pictures
River Pictures 2
Links
Privacy
Website Terms/Conditions
Contact
For PayPal or Bank Transfer, please contact us for correct details - Credit and Debit cards by phone or email.
Bev,Chris,Kathy,Robin,Jackie & Caroline Shields
Chertsey Meads Marine
The Meads - Chertsey
Surrey ---- KT16 8LN
TEL/FAX: 01932 564699