Like most websites we may use cookies to provide a more personalised and responsive service. We may use cookies to enable our website to function more efficiently, to improve performance and to tailor advertising with our partners. If you continue you confirm you are happy to receive all the cookies from our website.

click on the links above for details

Monday, January 21, 2019
google ads

River Thames Boats Spares - Sales - Repair - Hire

TEL/FAX: 01932 564699

google ads
Our new site
www.ChertseyMeadsMarine.co.uk
is now up and running
and all links should refer to that site
Please use any link
to visit our new website
for our new information
New range of hand pumps for all purposes.
Bilge, Barrel or General Purpose Hand Pumps.
EASY-PUMP MAXI

Now with new watertight seal prevents leakage from spindle.


Ideal Hand Bilge Pump for deep inaccessible lockers and under engines. 
No more bending down or straining.
High discharge rate through hose to overboard or into container.

Pump out your dinghy from the comfort of your cockpit,
no more wet feet or capsized waterlogged tenders.

Clean out you fish pond.
Pump out all that black gunge from the bottom of your pond.
Reaches down to the bottom of deep ponds and filter chambers.

HOT TUBS, SWIMMING POOLS JACUZZI
All need that final pump out or clean out when in service.
Draining for winter is a breeze. Sucks up the debris from the low points in your HOT TUB.


The best tool for pumping diesel or oil from 45 gall drums.
Pump screws directly into barrel threads. Outlet nozzle available to replace hose if required.

The MAXI for pumping out the boat
EASY effortless pumping right down to the keel.



Around the House
Pump out those blocked or smelly gullies and drains.

Robust construction. Can be dismantled for cleaning or maintenance.  
Patented design - Totally maintenace free watertight seal prevents leakage from spindle.
Lightweight, Portable, Effective and Inexpensive.

Overall length 1.2m         Diameter 52mm    Capacity per stroke 1.2 litres





Applications & Features

* Suction type : manual piston type
* Water based solutions, non-corrosive chemicals, degreasers, floor waxes and stripers, gasoline, kerosene, light oils and other similar viscosity non-corrosive liquids.
*Manual bilge pump for your boat, draining hot tubs and large aquariums, drum and barrel pump, water collection pump, evacuation of standing water.
Biodiesel transfer and manufacture

* Plastic material construction
* Fits any size container, can, drum or barrel 15, 30 and 55 gallon drums with openings from 1 3/8" to 2".

Specifications
* Total Length : 1219 mm
* Suction tube Length : 920 mm
* Suction tube Inner Dia. : 50 mm
* Discharge Tube Length : 1000 mm
* Discharge Tube Inner Dia. : 38 mm
* Discharge Nozzle Inner Dia. : 38 mm
* Head Out Dia. : 380 mm
* Rubber Non- Toxic Head Seal Dia. : 22 mm
* Delivery Volume : About 1 liter / per upstroke
* Main Material : PVC, P.E., Plated steel ( Piston rod ) , Non-Toxic Rubber ( Seal ), PVC ( discharge hose )
* Color : Grey,


PRICES and PURCHASE please click the link to go to our New Site
---
CHEMICAL PUMP
As above but manufactured in solvent resistant materials.

Aluminium spindle with stainless steel fastenings.

Chemical resistant plastics used throughout. PRICES - APPROX. AS STANDARD EASY-PUMP MAXI - +100%
Available to order.  




PRICES and PURCHASE please click the link to go to our New Site
 

---
EASY-PUMP - MINI
Smaller version of the Easy Pump Maxi - Non Toxic for drinking water, edible oils, cooking oils.

Ideal for camping, small boat use, no need for electric pumps, no waste or spillage.

Dispenses detergents, engine oil, water or any non high solvent liquid from 25L containers. Economical versatile pump for smaller applications. Use for Bilges, Wine making, Drinking water, Fishtanks etc., etc.

(max temp 30 deg.C.)- (New High Temperature model now available)

OPERATION NOTE: Operate with steady moderate pumping action. Do not attempt to exceed the natural flow rate of the liquid being pumped. Excessive pumping will cause leakage from the spindle.

Height of discharge must not exceed height of outlet.

PRICES and PURCHASE please click the link to go to our New Site








Custom Search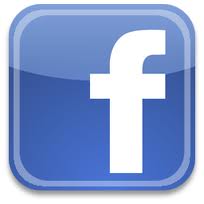 Everthing you need for web Hosting and email
MARINE
Boat Sales
Horrors
Engines/Drives
Boat Jumble
Enfield Drives
Pumps
Calor Gas
Hy-Drive Gearboxes
HIRE
Home Page
Dayboats
Dayboat Questions
Dayboat Conditions
Gift Voucher
GENERAL PAGES
Moorings/Storage
River Pictures
River Pictures 2
Links
Privacy
Website Terms/Conditions
Contact
For PayPal or Bank Transfer, please contact us for correct details - Credit and Debit cards by phone or email.
Bev,Chris,Kathy,Robin,Jackie & Caroline Shields
Chertsey Meads Marine
The Meads - Chertsey
Surrey ---- KT16 8LN
TEL/FAX: 01932 564699